Home-Grown Crowd Rush Daville Concert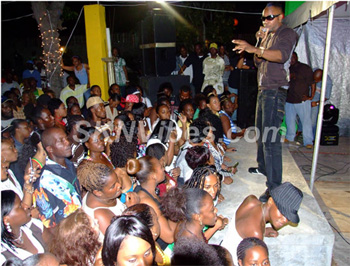 Is it really true? Do Kittitians really not support their home- grown music? Now before I get stoned by many proud Kittitians who feel they are avid supporters of their local talent, I mean, 'home-grown music'… let me create a scenario.
The nightly cost for the event was US$20 with the exception of the night of March 24 (US$10) where only home-grown artists were scheduled to perform.
However, according to reports and from what many observed each night of the festival was a total flop, except for the opening night which was free. An average total of ten persons were counted each night at the festival and sometimes even less!