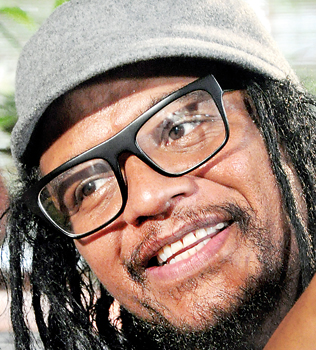 When Maxi Priest sits down and crosses his legs, his dreadlocks drape and curl around his body, hanging over one ankle and the edge of his chair. Though the singer was born and raised in England, they are a tangible reminder of his Jamaican heritage. He's combined the two to produce his own distinctive (and very successful) brand of reggae fusion.
Right now, Maxi is hot off the June release of his new album, which bears the self-explanatory title of 'Maximum Collection.' "It's 36 songs from way back when to now," he says. "I kinda look at it like a fast lane for the younger generation to catch up to speed on where I was and where I am today." On the track list, look out for songs like 'Close to You', 'Strollin' on', 'In the Springtime', 'How Can We Ease the Pain', as well as popular covers of 'Wild World', 'Fields of Gold' and 'Cry Me a River.'
via 'I just keep going'.